Get ready for your upgrade to this ADHD life. The weekend will be a mix of learning, nourishing and connecting. The program will consist of PRACTICAL learning about your unique brand of ADHD. There will be plenty of opportunity to implement the self-discoveries and work through individual intentions. There will be engaging workshops & self-care, but we want this to be the ultimate time for you so feel free to come and go as you please throughout all workshops, meals etc.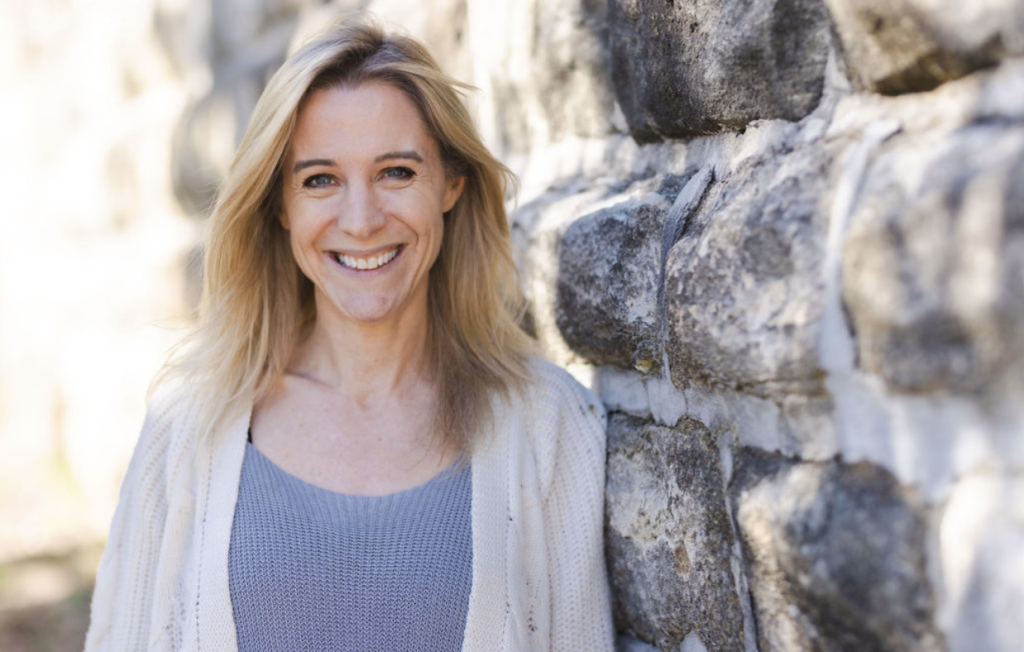 Accommodation options - Camping vs. Glamping:
We offer two accommodation options: Camping & Glamping:
Ticket costs with BYO camping at the event is $1095 p/person or $965 early bird (limited to the first 30 tickets).
For this option, you will need to bring all of your own personal camping equipment including:
- Tent and accessories
- Sleeping bag or swag
- Sleeping mat
- Torch
If you are coming with friends, feel free to share your tent and equipment. Please note, we will not be able to provide missing equipment if you leave anything at home, so please ensure you have everything you need with you. There is however a dorm option if needs be.
If you'd prefer to just show up and make use of the amazing glamping options, we have teamed up with Petite Nomad glamping to offer this as an optional extra. The glamping tents are available to book through ** (each tent can accommodate 2 people, so it is up to you if you want to share).
For this option, your tent is pitched, ready, and waiting for you with:
- Beds made with sheets, doona, pillows, blankets
- Bedside tables
- Rechargeable solar lights
- Floor mats & rugs
- Solar lantern
Please note, that glamping tents are limited and will be allocated on a first-in-first-secured basis.
All Your Question's Answered
Where is the Weekender being held?
The event will be held in Glenrock (near Newcastle), Scout Camp Road, Kahibah New South Wales 2290. A picturesque location with a beautiful backdrop of bushland, river, and ocean and providing full amenities.
Our event will be set up on the riverside lawn on the main property. We have halls for workshops, beautiful indoor and outdoor space for dining; for sleeping accommodation we will be set up in camping and glamping so we can take advantage of the beautiful nature-based surroundings. However if you have a strong preference to sleep in the dorms that accompany the onsite facilities, please let us know as we can also happily accommodate this arrangement at no extra charge.
What will the order of events look like?
Friday:
Check in is between 1 - 3pm providing 2hrs to set up camp and get settled.
Friday afternoon will see a settling in, intro to your weekend's facilitators and support, an overview of the weekend and setting up of foundational learning for the weekend.
We will then move into a beautiful gourmet meal and there will be optional quiet and chilled group yin yoga as an evening wind down.
Saturday
Get ready for your upgrade to this ADHD life!  The program for the day will have workshops from tips on happy ADHD guts, to science based ADHD learnings on the differences between ADHD and neurotypical systems both brain and emotional nervous systems. The learning and growth will be experiential and practical, with opportunity to work through individual circumstances with your experienced facilitators; get ready to know yourself and your ADHD wiring on a different level!! We have planned a perfect mix of engaging and interactive workshops, movement for our energy systems, rest and nature time, and beautiful nourishing food. Feel free to come and go as you please throughout all workshops, meals etc.
A theme throughout my clients is a preference for Yin as a restorative practice for recharging our ADHD batteries; in the evening Sarah will be teaching us why this is such a beautifully complementary relaxation approach for ADHD systems in particular.
Sunday
Sunday morning will be optional movement practice, beautiful done for you brekki in nature, and a well rounded workshop putting the weekend's learning into a practical and individualised  ways that you can take with you into the rest of your life! We will also be learning about energy management in our ADHD systems and will be able to take the learning from the weekend into this practical and reflective session.
Check out is at 1pm on Sunday.
How do I get to the event?
We encourage you to drive yourself or carpool to the event. We can try and organise a group coach if there is enough need from one central location but this is not guaranteed as we may not be able to make it work cost wise if there is not enough need. We are happy to send out car pool PSA's for those coming from similar locations.
Who has this event been designed for?
This event is an empowering educational weekend of self-discovery designed specifically for women impacted by ADHD (pre, or post diagnosis – no judgement here on official labels). Please note, this is a woman-only event suitable for ages 18+.
Can I come with a friend?
Absolutely. This event will also be a gathering of other amazing like-minded women and we are confident you'll also make great connections over the course of the weekend.
How big might the crowd be?
We can accommodate between 30-70 women; we have designed the weekend and location so that we have an abundance of space both personal and outdoor, and have capped attendee numbers in this way to also ensure an intimate and comfortable atmosphere and learning space.
Social anxiety / Hormone fluctuations / Competing emotions etc?
You're in good company!  You may feel totally engaged and light as a feather one minute, and then down or anxious the next – the ever-changing internal landscape of our intriguing minds and bodies.  This is a 100% judgement free space, and we want you to show up for YOURSELF first above anything else.  Please feel free to honour your internal systems rhythm and tap in and out as you please.  We'd love you to engage in all of the growth opportunities but key to this life on the incline is also the practice of looking after your own boundaries and working in flow with yourself; if this means taking yourself out of a conversation, meal or learning setting in the moment – then you go for it no explanation needed. We walk our talk at JLew HQ and the space we are creating is a fully safe one where everyone can be their authentic selves.
Why is the event female only?
In our initial research, there was a large response interested attendees of which 100% were female. Several asked if it would be a female only event; given that no males responded as interested we were able to cater to this preference. Should males be interested in this kind of event we would be not only happy, but very happy to try to organise this so please holler on the contact page if that is you!
Will the event be catered?
Beautifully! All meals will be provided throughout the weekend, this includes:
Friday
- Afternoon Tea
- Dinner
Saturday
- Breakfast
- Morning tea
- Lunch
- Afternoon tea
- Dinner
Sunday
- Breakfast
- Morning tea
- Light lunch 
The menu has been designed by our Clinical Nutritionist, Elly Grenfell, to meet the needs of ADHD Women in particular.
If you have any specific dietary requirements or allergies please note that when filling out your registration form at the time of booking.
There will also be a tea station set up at the campsite.
You are also welcome to bring your own snacks if you wish.
As you are getting your weekend bag together, we suggest adding the following to your packing list:
Casual and comfortable clothes. Consider a few layers or warm clothes
A rain jacket / wet weather gear (praying to the weather gods for us, but better safe than sorry as we will be continuing on rain hail, or shine!)
Activewear for your yoga class and walks
Comfortable flat shoes and gumboots
Hat, sunglasses & sunscreen
Towels for showering
Any personal medication, supplementation, or sanitary items you will require during your stay
Chargers (although we highly recommend keeping device use to a minimum over the weekend)
Mosquito repellent
Yoga mat and props (including a blanket if needed)
Personal sanitiser
Water bottle
Yoga mat
Torch
You are welcome to bring swimmers with you to the event however please note, lifeguards do not patrol the riverbanks or the beach so swimming is not advised. If you'd like to sunbake or dip your toes in over the weekend you are very welcome to do so.  There is also an inlet which welcomes safe shallow swimming all year round.
Sarah is amazing at catering to ALL levels in one class, and is super inclusive. Her style is not about the pose as much as listening to your body and your needs in the moment. We're so excited to have Sarah as she will be able to really showcase various ways that yoga can be a gateway into connecting somatically with your body and having mind body and soul working in congruence.
Absolutely. You'll have an amazing time during the ADHD Self-Development Weekender and the one of the highlights is meeting like-minded people. Some people delay these types of events because they're waiting for their friend, but we really recommend you 'choose courage' and book this in for yourself. You won't regret it. 
What happens in the event of bad weather?
The event will be moving ahead regardless of the weather. There are plenty of halls and rooms at where we can hold workshops, classes, and meals should the weather turn.
There is some reception at Glenrock however WIFI is not available. If you require WIFI we recommend you tether from your device (although we are also pleased to say that reception is intermittent and you may have to take a little walk to find it 😊)
Is there parking available on site?
Yes! there is a designated parking area when you reach the venue. There will be event staff ready to direct you down to your allocated camping area.
Pets are not allowed on the property. If you have an assistance dog, please email us and we can discuss further.