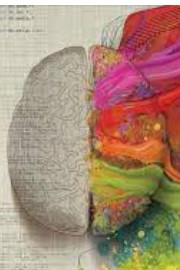 The D&I Solution - Understanding Neurodiversity in the Workplace
What is ADHD?
"Disorder" Explained
The paradox of strengths and challenges
Neurochemical differences of ADHD Situational Variability
Masking in the workplace
Can't Versus Won't
Emotional Regulation and RSD as core components
The Convergent Mind (Neurotypical) and the Divergent Mind (ADHD)
The ADHD Nervous System
Cognitive Hyperactivity / Physical Hyperactivity
Why you won't recognise ADHD in around 70% of those Impacted
Co-morbid Conditions to ADHD – a closer look at the prevalence and types of co-morbidity that often present alongside ADHD and how they may affect your employees in regard to:
Support Strategies Helping Employees and Organisations Thrive
What Does Acknowledging ADHD in the workplace mean for my organisation?
Workplace signs, education is competence
What to do if you think an employee may have ADHD
What to do if an employee tells you they have ADHD
Moving toward ADHD as a competitive advantage in diversity; helping employees succeed with innovative approaches:
Providing Accommodations
Strength based psychology approaches
ADHD Coaching
When organisations move toward viewing neurodiversity through the lens of constructive wellbeing and strategic business sense, everyone flourishes. In the right conditions. With a strength-based approach, it is not just fulfilling a duty of care – both the employer and the employee win.